TIVOLI Group Overview
Outline of the Tivoli Group | Tivoli Holdings Co.
The Chibori Group is
from four manufacturing sites in Japan to more than 20 countries around the world.
We are a confectionery manufacturer with the top share of the Japanese market for the production of assorted cookies for gift giving.
Origin of the company name and logo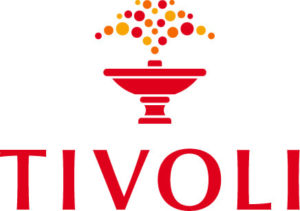 A fountain of unique confections...
Tivoli "Fountain of Happiness
Tivoli's company name and logo, "Fountain of Happiness," are said to have been created by the founder, Izumi Higuchi, who visited Tivoli Fountain (near Rome) during a trip to Europe, and who superimposed his own name and the famous Yugawara spring on the dazzling spring.
Origin of the Chibori company name and logo
Tivoli, Italy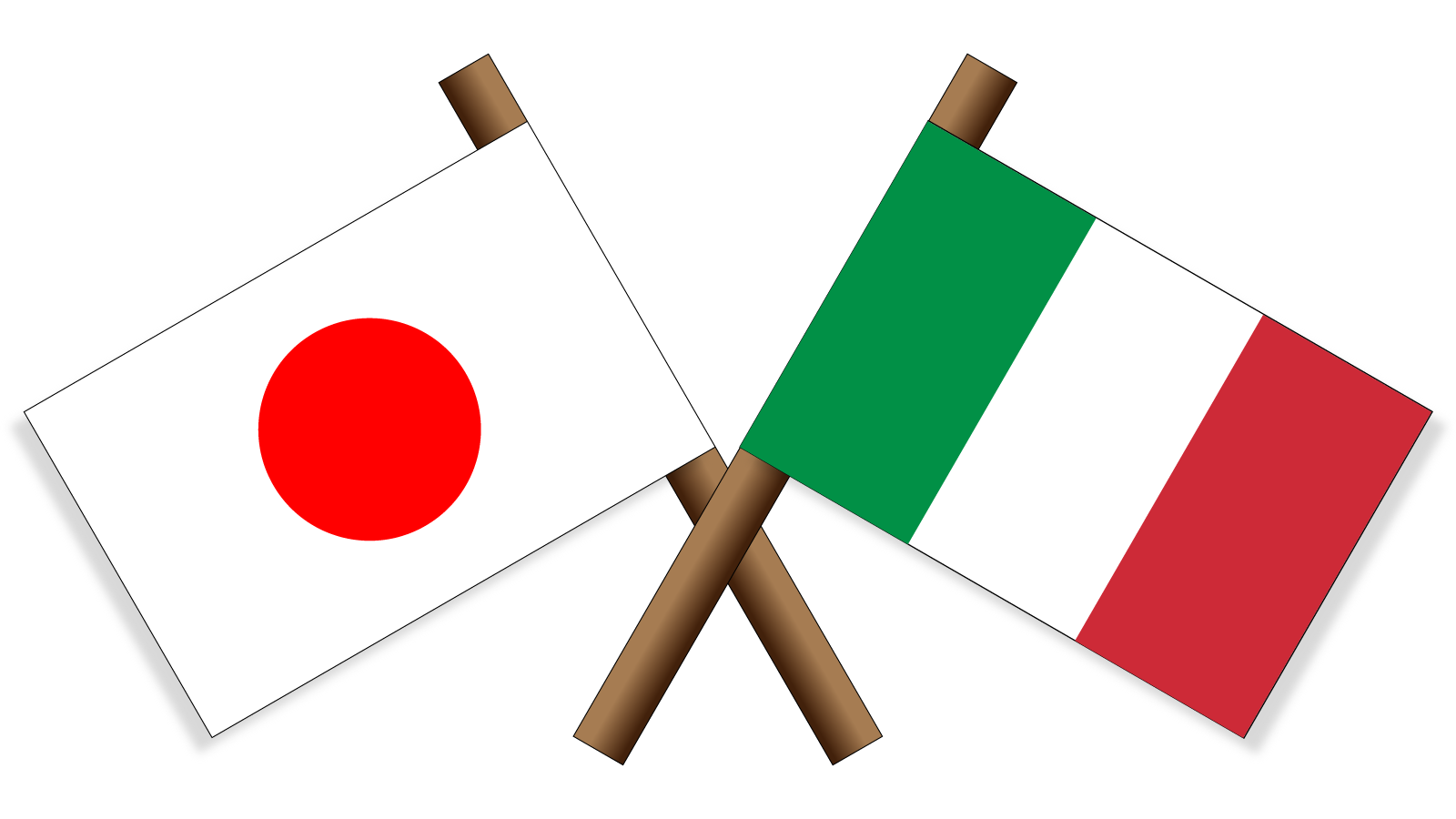 About Us
trade name
TIVOLI Holdings Co.
Location
1-15-4 Doi, Yugawara-cho, Kanagawa 259-0393 ( MAP )
Phone number
TEL: 0465-63-6195 FAX: 0465-60-1885
representative
PRESIDENT AND CEO TAISEN HIGUCHI
capital stock
50 million yen
Number of Employees
TIVOLI Holdings 93 (46 male, 47 female) Total number of employees in the group: 837 (FY2020)
Establishment
January 1946
Main Banks
Mizuho Bank (Odawara Branch), Japan Finance Corporation (Yokohama and Atsugi), Shoko Chukin Bank (Kofu Branch), Sagami Shinkin Bank (Yugawara Branch), Shizuoka Bank (Atami Branch), Resona Bank (Shin-Yokohama Branch)
Business
1.Manufacturing and sales of confectionery and food products 2.Import and sales of alcoholic beverages 3.Export and import of confectionery products Import, export, and sales of raw materials for confectionery production 5.All business incidental to the above items
Group Companies

manufacturer
(Chibori Confectionery Co.
(Chibori Sweets Pack & Supply Co.
Brand sales company
(Red Hat Co. (El Madrone Co.
Store management company
(TIVOLI Sweets Factory Co.
trading company
(TIVOLI Sweets America Inc. TIVOLI Sweets Taiwan Inc.
Confectionery Planning Consulting Company
(TIVOLI Sweets Planning Co.
List of Group Companies
TIVOLI Group Manufacturing Company
Chibori Confectionery Corporation <Yugawara Plant>

※Chibori Holdings head office indoors

| | |
| --- | --- |
| address (e.g. of house) | Postal Code 259-0393 1-15-4 Doi, Yugawara-cho, Kanagawa-ken > MAP |
| Phone number | 0465-63-5031 (switchboard) |
| FAX NUMBER | 0465-63-9810 |
| capital stock | 48 million yen |
| President and Representative Director | Fumihito Nakagome |
| factory manager | Tsurumi Kochi |
| Building | Approx. 880 tsubo (1,000 tsubo site) |
| employee | 120名 |
| Number of items manufactured | 100点 |
Chibori Confectionery Corporation

| | |
| --- | --- |
| address (e.g. of house) | Nirasaki City, Yamanashi 407-0033 596-51 Shimojo-Minamiwari, Tatsuoka-cho, Nirasaki-city, Yamanashi, Japan >MAP |
| Phone number | 0551-22-5835 (switchboard) |
| FAX NUMBER | 0551-20-1140 |
| capital stock | 48 million yen |
| President and Representative Director | Fumihito Nakagome |
| factory manager | Takeharu Ito |
| Building | 2300 tsubo (site: 7600 tsubo) |
| employee | 120名 |
| Number of items manufactured | 200点 |
Chibori Confectionery Co.

address (e.g. of house)
Postal Code 400-1598 Yamanashi Prefectural Food Industrial Park, 3402-3 Shimosone-cho, Kofu-shi, Yamanashi > MAP
Phone number
055-266-5123 (switchboard)
FAX NUMBER
055-266-5110
capital stock
48 million yen
President and Representative Director
and Plant Manager
Fumihito Nakagome
Building
Approx. 2,000 tsubo (5500 tsubo site)
employee
130名
Number of items manufactured
150点
TIVOLI Sweets Pack & Supply Co.

| | |
| --- | --- |
| Head Office Address | Postal code 409-3845 1383-9 Yamanokami, Chuo-shi, Yamanashi > MAP |
| Phone number | 055-244-8230 (switchboard) |
| FAX NUMBER | 055-267-5117 |
| capital stock | 10 million yen |
| center director | Akira Okada |
| Building | 3000坪 |
| employee | 160名 |
| Number of items manufactured | 230点 |
TIVOLI Group Trading Company
TIVOLI International Inc.

| | |
| --- | --- |
| Head Office Address | Postal Code 259-0393 1-15-4 Doi, Yugawara-cho, Kanagawa-ken > MAP |
| Phone number | 0465-63-5361 (switchboard) |
| FAX NUMBER | 0465-60-1885 |
| capital stock | 10 million yen |
| representative | President and Representative Director Taisen Higuchi |
| Establishment | November 12, 1982 |
| Main Businesses | Manufacture, sale and import/export of confectionery |
| COMPANY HP | https://www.tivoli-hd.com/about/dna#international |
TIVOLI Sweets America Inc.

| | |
| --- | --- |
| Head Office Address | 2081 Business Center Dr.,Suite 275>MAP Irvine, CA 92612 |
| Phone number | +1-949-502-0082 |
| FAX NUMBER | +1-949-502-0120 |
| capital stock | USD 300,000 |
| representative | SHIGEHISA YAMAMOTO, PRESIDENT AND CEO |
| Establishment | November 19, 2019 |
| Main Businesses | Sales of confectionery and food products |
| COMPANY HP | http://www.tivoli-america.com |
TIVOLI Sweets Taiwan Inc.

| | |
| --- | --- |
| Head Office Address | 6F-6, NO. 76, SEC. 4, CHUNG HSIAO E. ROAD, TAIPEI, TAIWAN |
| capital stock | 5,000,000 (TWD) |
| representative | Koji Higuchi, President and Representative Director |
| Establishment | May 22, 1994 |
| Main Businesses | Sales of confectionery and food products |
TIVOLI Group Store Management Company
TIVOLI Sweets Factory Co.

| | |
| --- | --- |
| Head Office Address | Postal Code 259-0393 1-15-4 Doi, Yugawara-cho, Kanagawa-ken Inside Tivoli Yugawara Sweets Factory > MAP |
| Phone number | 0465-63-0404 |
| FAX NUMBER | 0465-63-9204 |
| capital stock | 10 million yen |
| representative | Hiroyuki Torii, President and Representative Director |
| Establishment | August 12, 1987 |
| Main Businesses | Confectionery production and sales |
| COMPANY HP | http://www.tivoli-factory.com |
TIVOLI Group Brand Sales Company
AKAI BOHSHI Co.

| | |
| --- | --- |
| Head Office Address | Postal Code 259-0393 1-15-4 Doi, Yugawara-cho, Kanagawa-ken > MAP |
| Phone number | 0120-776-716 |
| FAX NUMBER | 0465-63-6306 |
| capital stock | 10 million yen |
| representative | President and Representative Director Taisen Higuchi |
| Establishment | January 17, 1985 |
| Main Businesses | Production and sales of confectionery |
| COMPANY HP | https://www.akaibohshi.com/jp |
TIVOLI Chibon Corporation

| | |
| --- | --- |
| Head Office Address | Kofu City, Yamanashi 400-1598 3402-3, Shimosone, Kofu-shi, Yamanashi > MAP |
| Phone number | 0120-662-116 |
| FAX NUMBER | 0465-60-1886 |
| capital stock | 38 million yen |
| representative | President and Representative Director Taisen Higuchi |
| Establishment | October 7, 1991 |
| Main Businesses | Production and sales of confectionery |
| COMPANY HP | http://www.tivon.co.jp |
El Madrón, Inc.

| | |
| --- | --- |
| Head Office Address | Postal Code 259-0393 1-15-4 Doi, Yugawara-cho, Kanagawa-ken > MAP |
| Phone number | 0120-142-789 |
| FAX NUMBER | 055-266-5127 |
| capital stock | 10 million yen |
| representative | President and Representative Director Taisen Higuchi |
| Establishment | May 21, 1980 |
| Main Businesses | Confectionery production and sales |
| COMPANY HP | http://www.madlon.co.jp |
Karin Blume Co.

| | |
| --- | --- |
| Head Office Address | Postal Code 259-0393 1-15-4 Doi, Yugawara-cho, Kanagawa-ken > MAP |
| Phone number | 0120-550-320 |
| FAX NUMBER | 0465-63-1395 |
| capital stock | 10 million yen |
| representative | President and Representative Director Taisen Higuchi |
| Establishment | August 25, 1983 |
| Main Businesses | Sales of confectionery and food products |
| COMPANY HP | http://karinblume.co.jp/index.html |
Confectionery planning and consulting company
TIVOLI Sweets Planning Co.

| | |
| --- | --- |
| Head Office Address | Postal Code 259-0393 1-15-4 Doi, Yugawara-cho, Kanagawa-ken > MAP |
| Phone number | 0120-675-119 |
| FAX NUMBER | 055-266-5116 |
| capital stock | 10 million yen |
| representative | President and Representative Director Yukiyoshi Nagasaka |
| Establishment | October 20, 1987 |
| Main Businesses | CONFECTIONERY PLANNING AND CONSULTING (COLLABORATION, PB, ETC.) |
organization chart